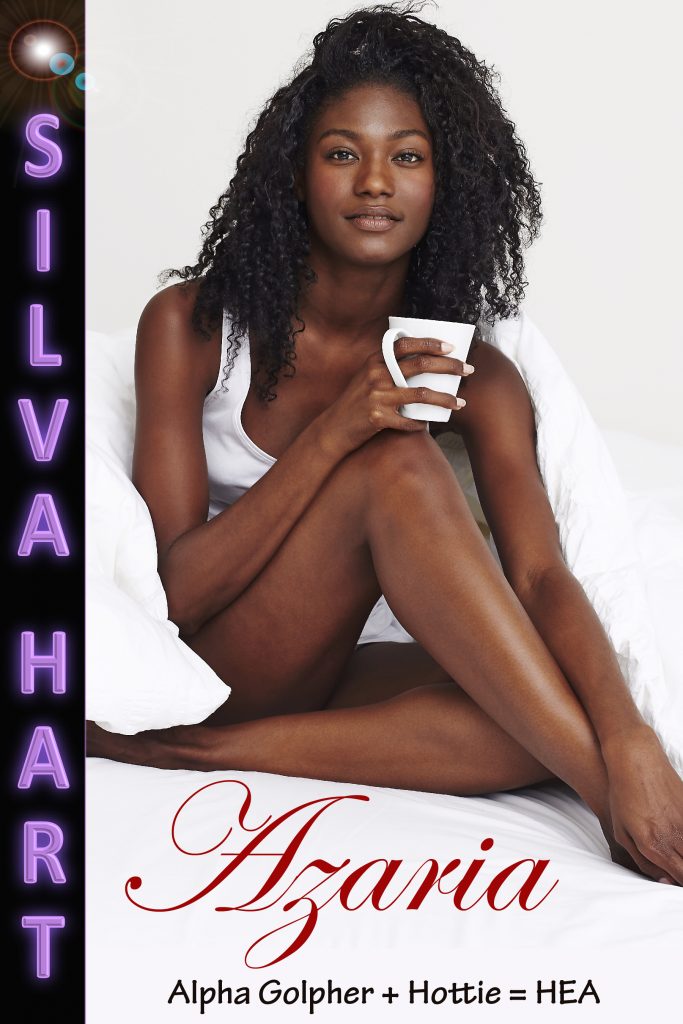 GOLF ALPHA + BUSINESS WOMAN = HEA?  YES!
Azaria
I've gone to school evenings and weekends to further my education in order to get ahead at the law firm.
But a good ol' boy network strangles the place.
It's hard to fit in let alone get ahead.
Maybe learning how to golf is the key to the inner circle.
All that changes, when I meet country club golf instructor Alex Sinclair.
Inner circle?  What inner circle?  The only place I want into is Alex's heart.
Alex
Her creamy milk-chocolate skin looks silky and sinfully sweet like something I want to put in my mouth. 
She's nervous and clumsy, and I'm undone.
She wants to learn how to golf in order to fit in at work.
But I want to teach her so much more.
Interracial instalove, passion on the country club golf green, a jealous lawyer love triangle, a childhood dream revealed, and a satisfying happily ever after.  
Want to stay up to date and receive exclusive free extended epilogues?
Join my newsletter!
We value and respect you as our subscriber and will never share or sell your information. You can expect special book promotion deals, giveaways, and juicy insider information plus exclusive free bonus material shared straight to your subscriber page. You can also expect lots of elephants, kitties, and the occasional octopus.
By entering your email address and selecting the subscribe button you are subscribing to the Silva Hart newsletter and agreeing to receive emails and offers from silvahartromance.com. You are also agreeing that you are not offended by kitties, elephants, octopi, or steamy romance.
Please remember to add Silva to your safe senders list. Please also complete the opt in and confirmation process after you subscribe. Remember, you are welcome to unsubscribe and/or renew your subscription at any time.
Thank you and welcome to our community!
~ Sir Silva