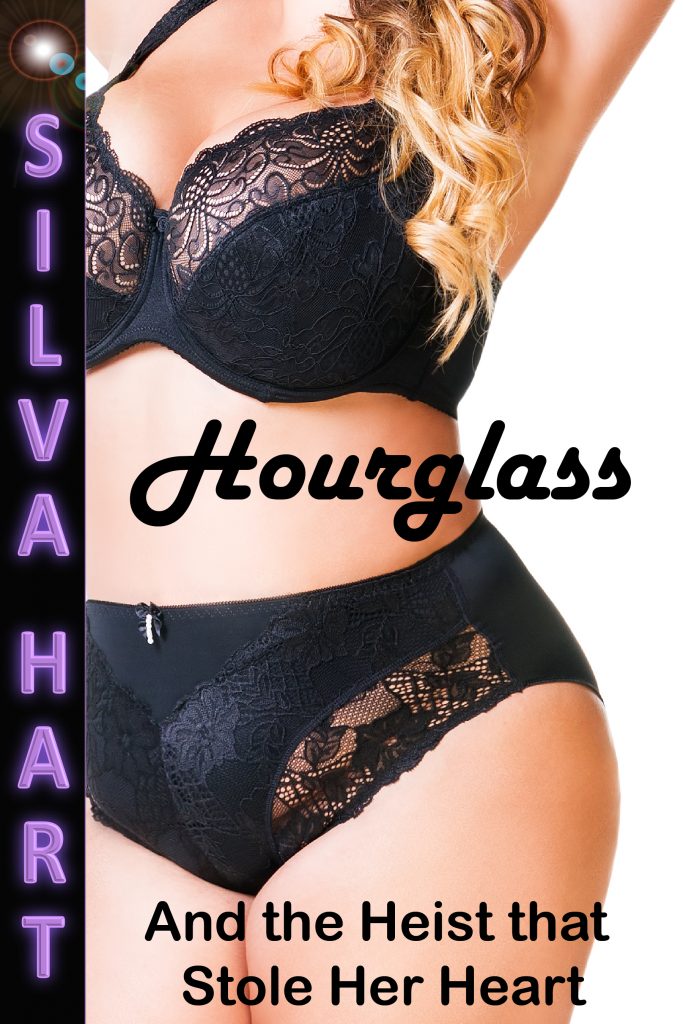 My brothers and I are in the middle of a bank robbery, and she smiles at me.
Smiles.
Seriously?
I have to know who she is.
Her name is Hourglass.  The pendant hangs between her exquisite breasts.
She can get away with anything during the three minutes those sands are slipping.
And, yes, she proves it in a most delicious way.
Then she tries the wrong thing to get away with.
And I can't help myself.
I have to save her.
Want to stay up to date and receive exclusive free extended epilogues?
Join my newsletter!
We value and respect you as our subscriber and will never share or sell your information. You can expect special book promotion deals, giveaways, and juicy insider information plus exclusive free bonus material shared straight to your subscriber page. You can also expect lots of elephants, kitties, and the occasional octopus.
By entering your email address and selecting the subscribe button you are subscribing to the Silva Hart newsletter and agreeing to receive emails and offers from silvahartromance.com. You are also agreeing that you are not offended by kitties, elephants, octopi, or steamy romance.
Please remember to add Silva to your safe senders list. Please also complete the opt in and confirmation process after you subscribe. Remember, you are welcome to unsubscribe and/or renew your subscription at any time.
Thank you and welcome to our community!
~ Sir Silva