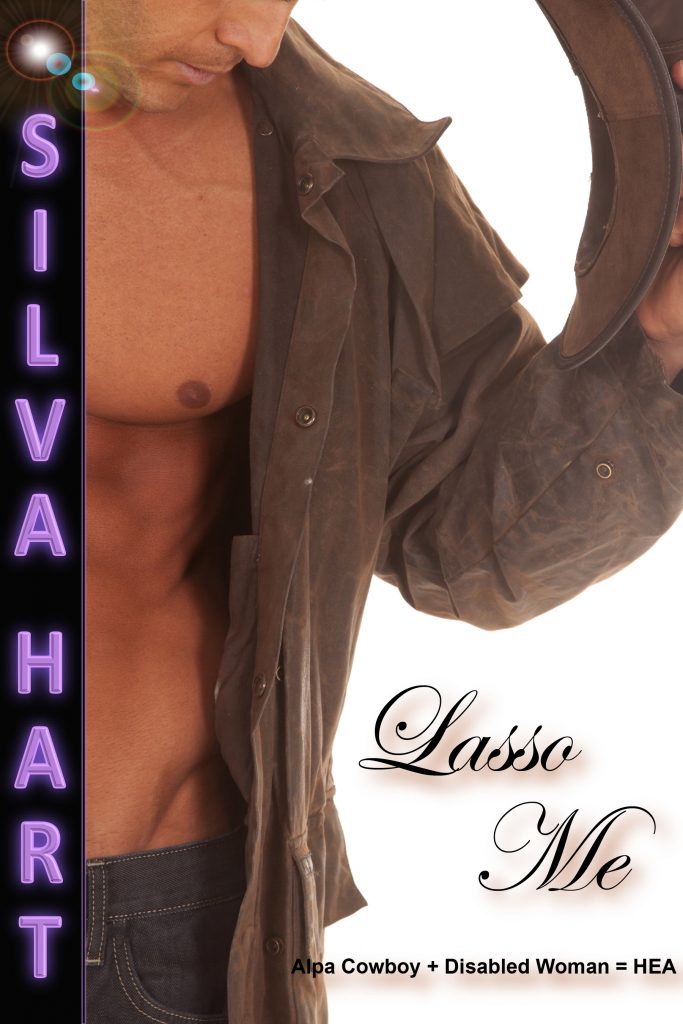 Like jalapeno ice cream, this one-hour romance is lots of sweet with loads of heat. 
ALPHA COWBOY + DISABLED WOMAN = HEA?  YES!
Of all the places in the world, why did her parents have to drag her to a luxury dude ranch resort in Montana?  What can she possibly do? 
Handsome, muscled cowboy, Corban Winters, has some ideas. 
"Want to help me feed the horses?" he asks.
Ever since the accident, the strong, confident cowboy is the very first person to act as if Cassie Stanton's wheelchair not only isn't a big deal but doesn't even exist.  He manages to make her feel like a normal woman again.  The fact that he is underwear-model hot is simply a bonus. 
But then she watches as he takes one female guest after another out for a horseback ride and a picnic.  The women return disheveled and flushed. 
Is the resort paying him for more than his horse sense?  Or is she making assumptions about him based on his looks just as people make assumptions about her based on her wheelchair? 
After all, she's the one he can't take his eyes off of.
Insta love, a runaway horseback ride, passion on a forest floor, and HEA. 
OH, THE FEELS!
A filthy quickie is a terrible thing to pass up.  So, go ahead.  You deserve it!
Want to stay up to date and receive exclusive free extended epilogues?
Join my newsletter!
We value and respect you as our subscriber and will never share or sell your information. You can expect special book promotion deals, giveaways, and juicy insider information plus exclusive free bonus material shared straight to your subscriber page. You can also expect lots of elephants, kitties, and the occasional octopus.
By entering your email address and selecting the subscribe button you are subscribing to the Silva Hart newsletter and agreeing to receive emails and offers from silvahartromance.com. You are also agreeing that you are not offended by kitties, elephants, octopi, or steamy romance.
Please remember to add Silva to your safe senders list. Please also complete the opt in and confirmation process after you subscribe. Remember, you are welcome to unsubscribe and/or renew your subscription at any time.
Thank you and welcome to our community!
~ Sir Silva