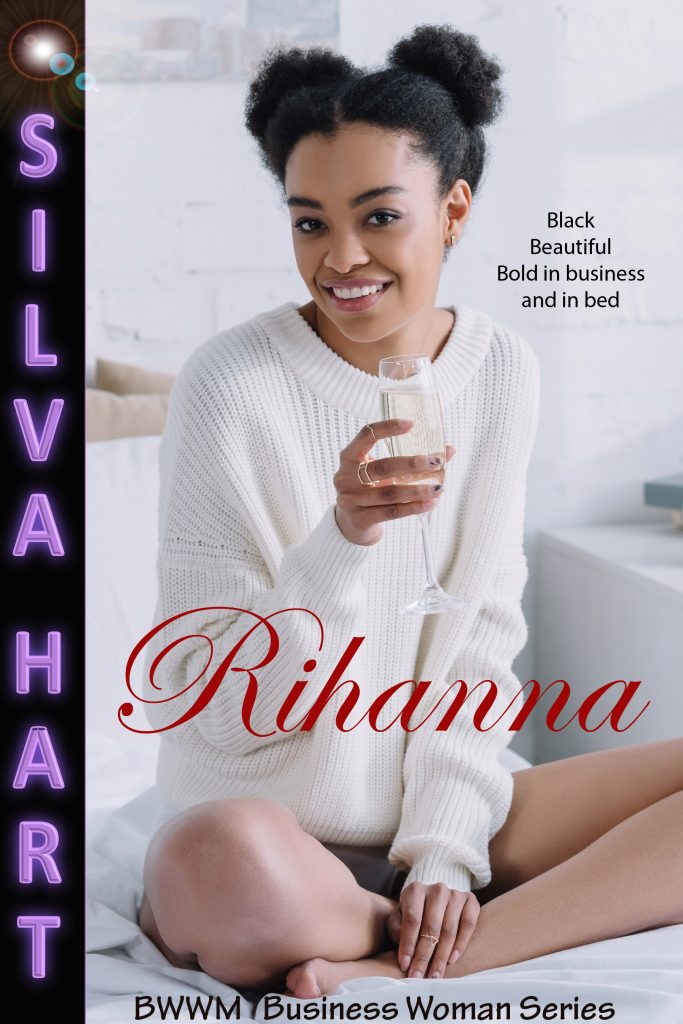 Rihanna
I'm trying my best to maneuver the office politics at a new job.
It's not easy.
Then I meet an honest to goodness You-Tube celebrity and sparks fly. 
I'm talking a fireworks grand finale.
He's gorgeous and intriguing and everything I could ask for.    
And he wants me to travel with him.
But I can't just run away. 
Can I?
Reece
I'm on all social media plus a blog plus a vlog. 
My life on display. 
I have no plans, no goals, and no direction but still manage to make a living.
Then I meet her.
She's red wine and chocolate and everything delicious.
I want her with me … need her.
I thought I had it all.
But can I continue this life on the road if she says no?
OH, THE FEELS!
The BWWM Business Woman Series consists of interrelated, standalone one-hour romances that follow a group of bold, beautiful, black women on their individual paths to happily ever after.  Check out the others in the series on Amazon now:  Azaria, Sheba, and Jada.  Read them in any order.
Want to stay up to date and receive exclusive free extended epilogues?
Join my newsletter!
We value and respect you as our subscriber and will never share or sell your information. You can expect special book promotion deals, giveaways, and juicy insider information plus exclusive free bonus material shared straight to your subscriber page. You can also expect lots of elephants, kitties, and the occasional octopus.
By entering your email address and selecting the subscribe button you are subscribing to the Silva Hart newsletter and agreeing to receive emails and offers from silvahartromance.com. You are also agreeing that you are not offended by kitties, elephants, octopi, or steamy romance.
Please remember to add Silva to your safe senders list. Please also complete the opt in and confirmation process after you subscribe. Remember, you are welcome to unsubscribe and/or renew your subscription at any time.
Thank you and welcome to our community!
~ Sir Silva