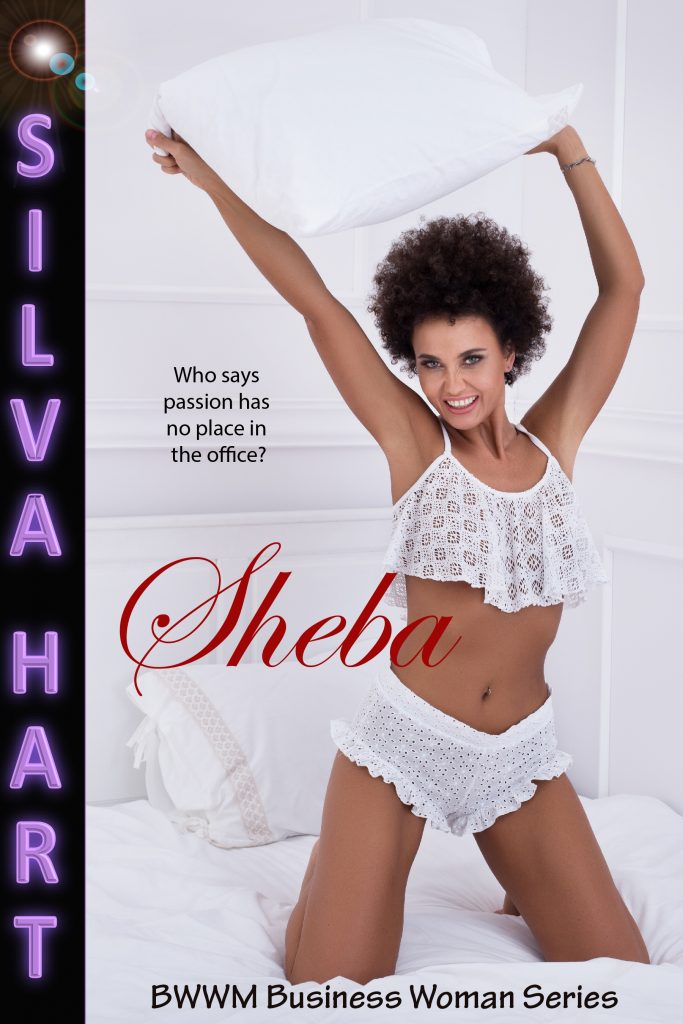 Sheba
Okay, so I've just had the hottest one-nighter in a hotel room with a perfect stranger while out of town for a training and didn't even get his number.
I feel like Cinderella after the ball but the less fairy tale version where she gets home to find both glass slippers still firmly in place.
Then he calls my firm and requests me to be his business consultant.
Oh, I know exactly what he needs.
Shandy
I have to taste that delicious mocha skin again, stare into those enchanting amber eyes.
But her firm sends me some snowman in a stuffed shirt instead. 
I'm sick of dealing with the stodgy, uptight cronyism of middle-aged men with their outdated ideas.
Sheba is gorgeous.  Sheba is vivacious.  Sheba is exactly what my bed and my business need.
And no good ol' boy network is going to keep her from me.
OH, THE FEELS!
The BWWM Business Woman Series consists of interrelated, standalone one-hour romances that follow a group of bold, beautiful, black women on their individual paths to happily ever after.  Check out the others in the series on Amazon now:  Azaria, Rihanna, and Jada.  Read them in any order.
Want to stay up to date and receive exclusive free extended epilogues?
Join my newsletter!
We value and respect you as our subscriber and will never share or sell your information. You can expect special book promotion deals, giveaways, and juicy insider information plus exclusive free bonus material shared straight to your subscriber page. You can also expect lots of elephants, kitties, and the occasional octopus.
By entering your email address and selecting the subscribe button you are subscribing to the Silva Hart newsletter and agreeing to receive emails and offers from silvahartromance.com. You are also agreeing that you are not offended by kitties, elephants, octopi, or steamy romance.
Please remember to add Silva to your safe senders list. Please also complete the opt in and confirmation process after you subscribe. Remember, you are welcome to unsubscribe and/or renew your subscription at any time.
Thank you and welcome to our community!
~ Sir Silva