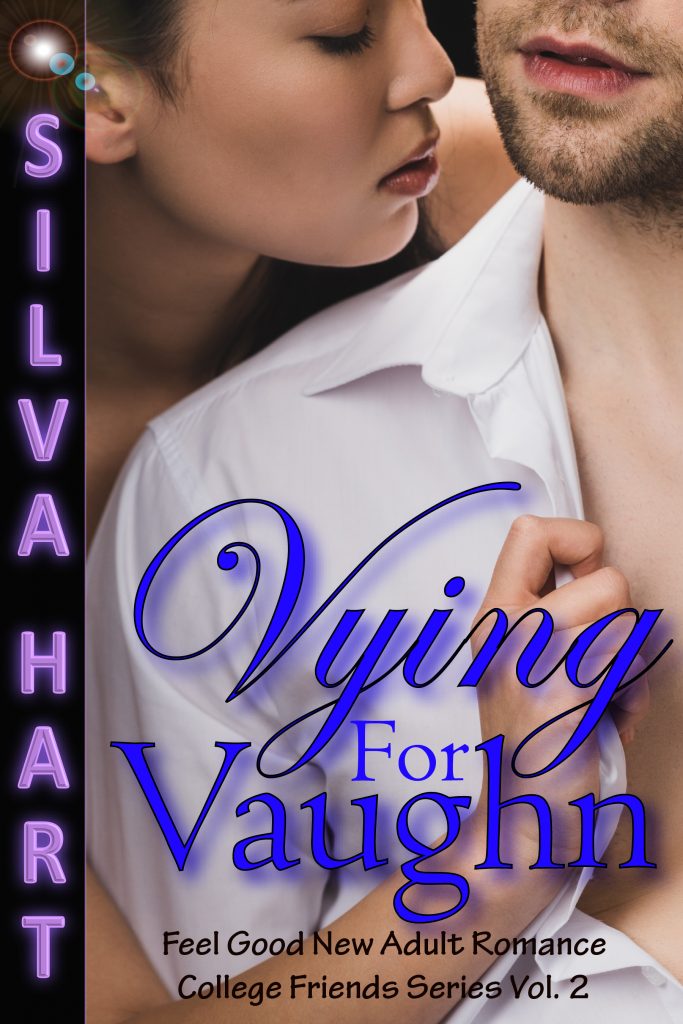 FEEL GOOD NEW ADULT ROMANCE
Like jalapeno ice cream, this one-hour romance is lots of sweet with loads of heat. 
FEEL GOOD NEW ADULT ROMANCE (COLLEGE FRIENDS SERIES VOL. 2)
Ukuru
I've loved Vaughn Valentino from the moment I first laid eyes on his athletic, six-foot two-inch, statuesque splendor striding across the campus lawn in front of the dining hall.  Loved?  Definitely lusted.  He's gorgeous and perfect and deserves to be mine.  This is the man I am going to marry.
But he can't take his eyes off my best friend.
Then Umeo steps in with his striking sculpted features, his confidence, his charm, his cynical edge.
He says we're alike.
Are we?
Does he also have a secret that he's hiding?
Umeo
After seeing Ukuru slap Vaughn Valentino, the King of Campus, I know I've found my match.
She's strong, passionate, challenging, proud.  Trouble.
But I know her real story.  Her secret.  And I'll protect her.
My little tigress.
We are so very alike.
Drugged drinks at a bar, a love triangle between best friends, a wealthy protector, jealousy, angst, passion in a college apartment, and a satisfying happily ever after.
OH, THE FEELS!
Sweet, steamy stand-alone without cliff-hangers or cheating.
AUTHOR NOTE:  Ukuru started out as a bitch but became very human for me as I wrote her story.  After all, bitches are usually bitches for a reason.  I love how stubbornly she persists in vying for Vaughn even though there's a man who's much better suited and perfect for her that's vying for her.  So Scarlet O'Hara!  Am I right?
This is the second in my interlocking series of stand-alone books that follow this tight-knit college group and each person's unique journey to finding love.  If you missed the first, search for His Again in Amazon Kindle.  The third will be coming out soon!
Want to stay up to date and receive exclusive free extended epilogues?
Join my newsletter!
We value and respect you as our subscriber and will never share or sell your information. You can expect special book promotion deals, giveaways, and juicy insider information plus exclusive free bonus material shared straight to your subscriber page. You can also expect lots of elephants, kitties, and the occasional octopus.
By entering your email address and selecting the subscribe button you are subscribing to the Silva Hart newsletter and agreeing to receive emails and offers from silvahartromance.com. You are also agreeing that you are not offended by kitties, elephants, octopi, or steamy romance.
Please remember to add Silva to your safe senders list. Please also complete the opt in and confirmation process after you subscribe. Remember, you are welcome to unsubscribe and/or renew your subscription at any time.
Thank you and welcome to our community!
~ Sir Silva