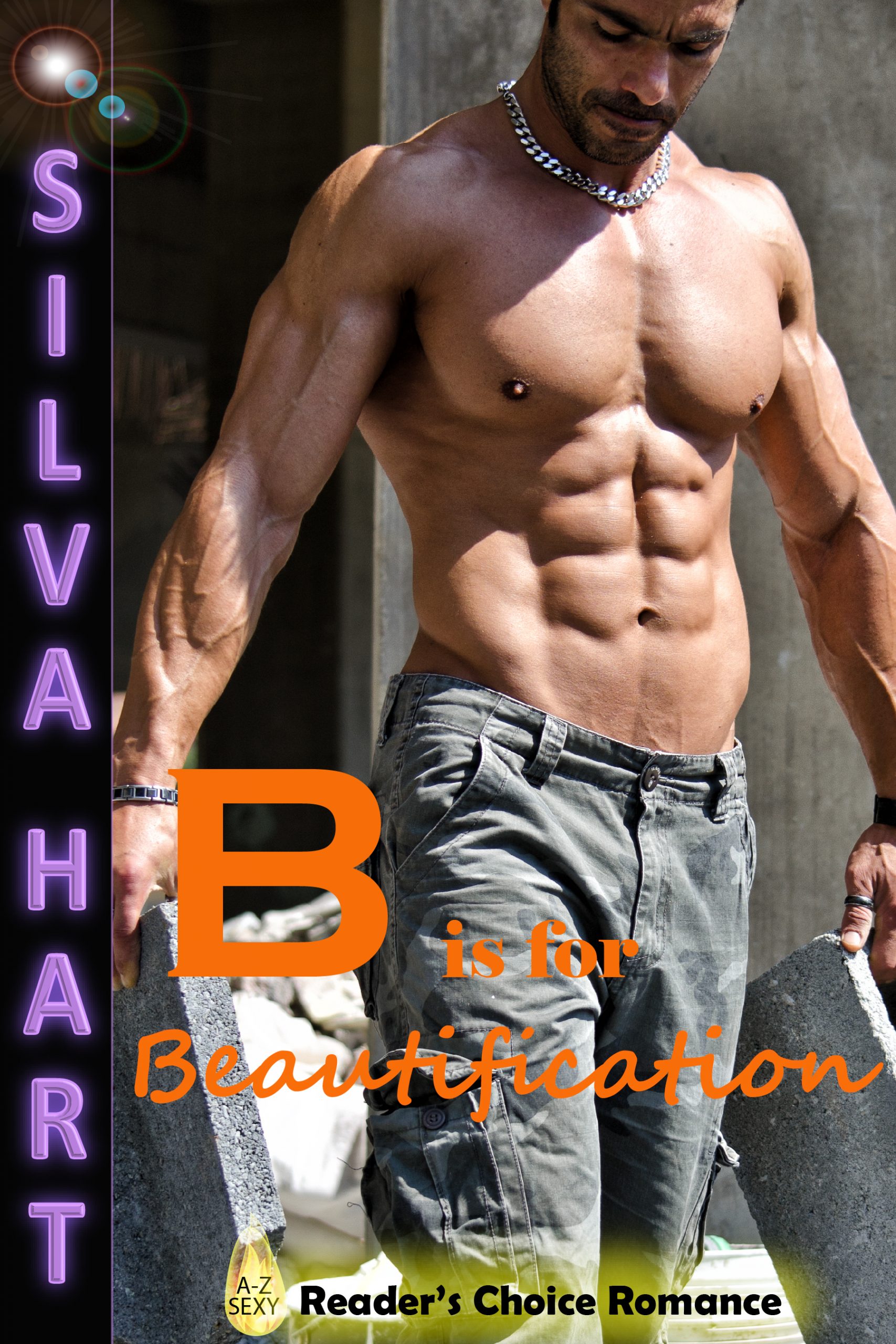 ~ Short and Sweet with a Scorch of Heat ~
I think I may have to break my rule. I can combine pleasure with business.
After all, what's the worst that could happen?
BREYONA
My community has become run down.
A violent gang is infiltrating our neighborhood and wreaking havoc.
But the old school that's been a blight on our area for decades finally sells.
Now is the perfect time to organize and activate a beautification project.
I don't care what it takes.
I am saving my community.
The lives of my brother and my neighbors depend on me.
The handsome, knowledgeable stranger who's mysteriously appeared to help is a bonus.
BRYCE
I've finally landed the perfect scheme.
Con the community and disappear with every last financial drop.
It's not like it's that great a place anyway.
But there's one detail I hadn't counted on.
The fiery, determined, and very sexy Breyona Jones.
Rules exist for a reason.
I thought I could handle breaking mine.
But I am officially in trouble.
Silva Hart romance readers have chosen Beautification as the topic for the letter B of this A – Z Sexy series. Each book in this hot and steamy quick read series is a standalone with no cliffhangers. No cheating. Happily ever after guaranteed! This book features passionate interracial, BWWM instalove.
Silva Hart romances have been described as refreshing and creative. Realistic enough to relate to. Fantasy enough to sweep you away from your day. If you enjoy fresh takes on strong curvy heroines and the adventurous alpha men who love them, you won't want to miss this.
To participate in voting for the next topic, go to silvahartromance to sign up for Silva Hart's monthly newsletter.
This is a very well-written, emotionally healing, and story of second chances of love by showing her how to experience life and making great choices. These characters are exceptionally well- crafted and I cannot wait to read more from this author. This is my first book by this author and will not be my last. A must read. – about Lasso Me
An entertaining, captivating, and romantic fast pace read! It is well written, witty, funny, interesting, and emotionally deep with fascinating characters; the chemistry between them is instant and off the charts. Definitely recommended. – about Sheba
I liked this story! The characters are likable; it has a good plot, tension, drama, passion and a HEA. Silva Hart is becoming one of my favorite authors with these fulfilling & heartfelt quickies! – about Azaria
What a great little story. It had everything: Excitement, Romance, Passion, Danger, Angst, Tears, Glory. Loved it! – about Bad Boy Fast Toy
An enjoyable and exciting read! It is quick, engaging, witty, funny, and emotionally deep guaranteed to pull you in from the first page. The characters are likeable; the chemistry between them is instant and off the charts. Definitely recommended! – about Jada
I absolutely loved this book and was honored to have been able to read and review. It was such a phenomenal read and had amazing characters as well as an amazing story line. I just could not get enough of it and once I started reading it I could not put it down. I recommend that you read it. – about Protective Soulmate
Want to stay up to date and receive exclusive free extended epilogues?
Join my newsletter!
We value and respect you as our subscriber and will never share or sell your information. You can expect special book promotion deals, giveaways, and juicy insider information plus exclusive free bonus material shared straight to your subscriber page. You can also expect lots of elephants, kitties, and the occasional octopus.
By entering your email address and selecting the subscribe button you are subscribing to the Silva Hart newsletter and agreeing to receive emails and offers from silvahartromance.com. You are also agreeing that you are not offended by kitties, elephants, octopi, or steamy romance.
Please remember to add Silva to your safe senders list. Please also complete the opt in and confirmation process after you subscribe. Remember, you are welcome to unsubscribe and/or renew your subscription at any time.
Thank you and welcome to our community!
~ Sir Silva