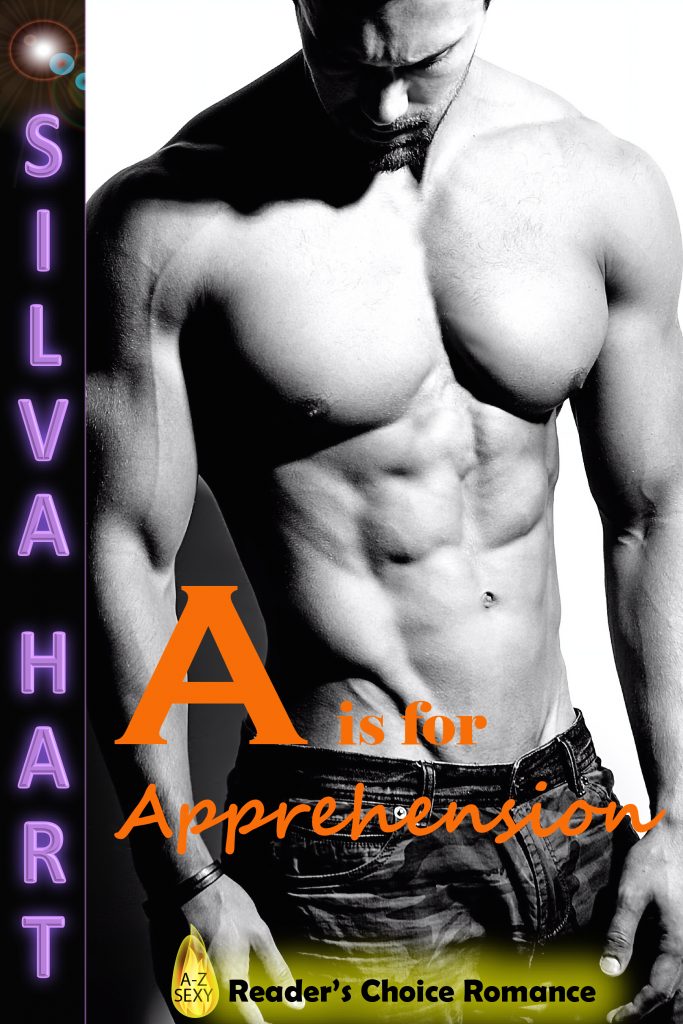 ~ Short and Sweet with a Scorch of Heat ~
Am I really going to do this?
I am really going to do this!
APRIL
"You look like the kind of woman who has bad taste in men."
With these words, a stranger in a bar changed my life.
My best friend was able to talk me into applying for a reality TV show.
Marry Your Match chose me out of thousands.
Now, a panel of experts have found my soulmate… supposedly.
I don't know what he looks like or even his name.
But we're about to enter into a legally binding marriage.
ARCHER
My ex-military buddies signed me up for this.
They were tired of seeing me attract the wrong kind of women.
Why would a reality TV show choose me?
Then they did.
And now I'm standing in a tuxedo in front of a room full of people.
Will she take one look and run?
Most women would.
But once I take my vows, I'll do whatever it takes to win her over.
Silva Hart romance readers have chosen Apprehension as the topic for the letter "A" of this A – Z Sexy series. This is a flirty dirty series of naughty contemporary quick read romances where you choose the topic. Each is a standalone with no cliffhangers. No cheating. Happily ever after guaranteed!
Silva Hart romances have been described as quirky and creative. Realistic enough to relate to. Fantasy enough to sweep you away from your day. If you enjoy fresh takes on the strong curvy heroines and the adventurous alpha men who love them, you won't want to miss this.
Want to stay up to date and receive exclusive free extended epilogues?
Join my newsletter!
We value and respect you as our subscriber and will never share or sell your information. You can expect special book promotion deals, giveaways, and juicy insider information plus exclusive free bonus material shared straight to your subscriber page. You can also expect lots of elephants, kitties, and the occasional octopus.
By entering your email address and selecting the subscribe button you are subscribing to the Silva Hart newsletter and agreeing to receive emails and offers from silvahartromance.com. You are also agreeing that you are not offended by kitties, elephants, octopi, or steamy romance.
Please remember to add Silva to your safe senders list. Please also complete the opt in and confirmation process after you subscribe. Remember, you are welcome to unsubscribe and/or renew your subscription at any time.
Thank you and welcome to our community!
~ Sir Silva