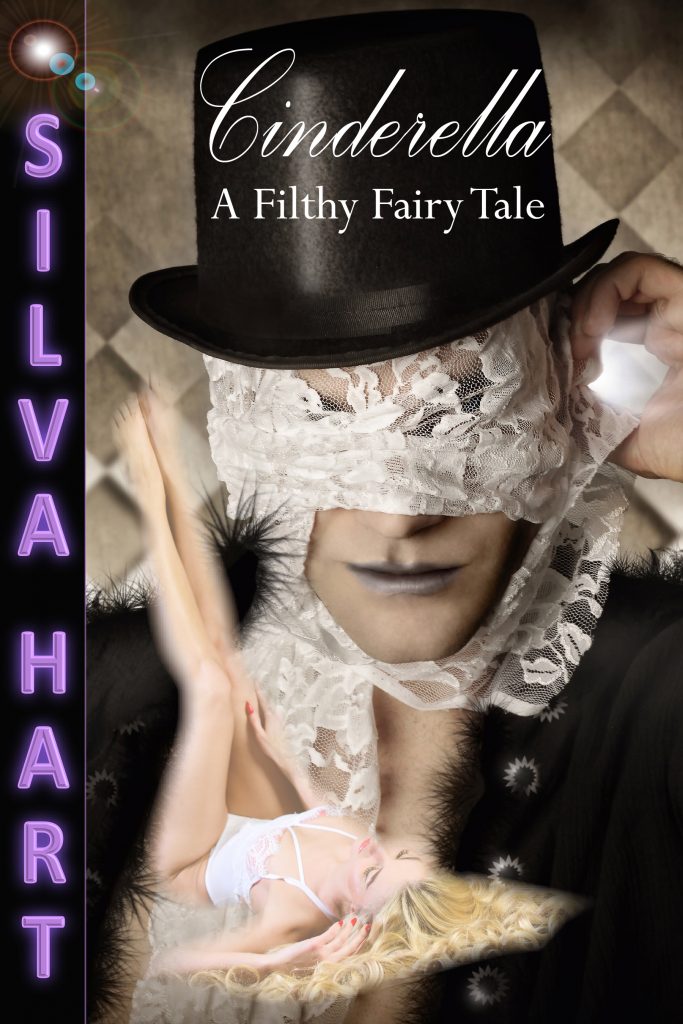 An epic, over-the-top, hot, and filthy adaptation of the classic fairy tale romance.
She clasped her hands together, stared up at the very brightest star in the sky, and chanted, "I wish that this wish might be granted someday, my true love will find me and sweep me away."
Even in rags, curvy Cinderella is a thousand times sexier than her cruel foster sisters. When a mysterious billionaire buys the odd palace-style mansion on the hilltop overlooking their small town and hosts a Valentine's Day costume contest with the promise of ten-thousand dollars for first prize, Cinderella knows this is her only chance to escape a life of forced servitude. Thwarted at every attempt to create a costume by her evil foster mother and foster sisters, Cinderella is left behind as they parade out the door. Fortunately, an empathic fairy and his husband live next door and ensure Cinderella gets to the magical event. There, she is in for the most passionate, toe-curling night of her life with a masked prince of a man—until the stroke of midnight! Now he must find the woman who made his every fantasy come true. Will her wicked foster family's punishment for her naughty behavior keep Cinderella from her HEA?
Short and sweet with a sizzle of heat, this contemporary, adult, holiday romance is guaranteed to get your fire roaring. This is a steamy, standalone short read with no cheating and no cliffhangers.
Want to stay up to date and receive exclusive free extended epilogues?
Join my newsletter!
We value and respect you as our subscriber and will never share or sell your information. You can expect special book promotion deals, giveaways, and juicy insider information plus exclusive free bonus material shared straight to your subscriber page. You can also expect lots of elephants, kitties, and the occasional octopus.
By entering your email address and selecting the subscribe button you are subscribing to the Silva Hart newsletter and agreeing to receive emails and offers from silvahartromance.com. You are also agreeing that you are not offended by kitties, elephants, octopi, or steamy romance..
Please remember to add Silva to your safe senders list. Please also complete the opt in and confirmation process after you subscribe. Remember, you are welcome to unsubscribe and/or renew your subscription at any time.
Thank you and welcome to our community!
~ Sir Silva