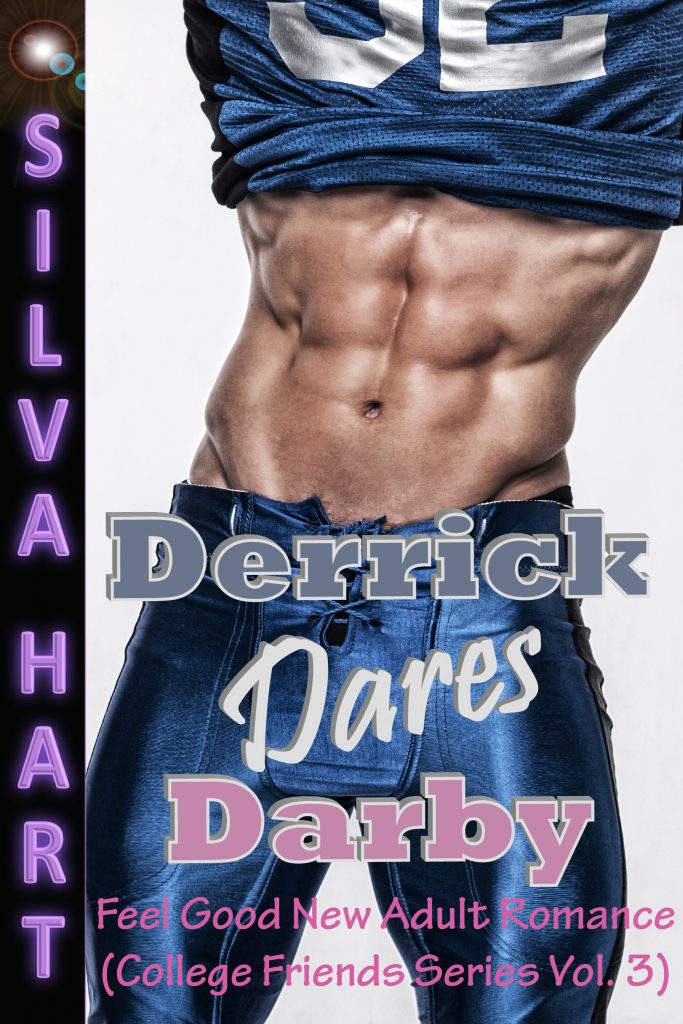 Short and sweet with a zing of heat.
SWEET AND STEAMY NEW ADULT ROMANCE
Derrick
She's here. The girl in my class that I've been wanting to get to know better has come to one of our Friday night, off-campus parties.
I love a good Dare game.
She seems to as well.
But how long will she let me keep it up?
And what all will she be willing to do for me?
She says she's 50% African American and 50% Armenian. I say she's 100% delicious.
Darby
Derrick's latest dare has gotten us trapped in a freight elevator.
Great.
To pass the time until someone comes, we play Truth. For every pass, off comes an article of clothing.
But then all his clothes are off.
And my real moment of truth comes.
OH, THE FEELS!
Sweet, steamy stand-alone with a satisfying happily ever after and without cliff-hangers or cheating.
AUTHOR NOTE: This is an interlocking series of stand-alone books that follows a tight-knit college group and each person's unique journey to finding love. If you missed the first two, look for His Again (ASIN: B084171W39) and Vying for Vaughn (ASIN: B0846QX7RN).
What readers are saying about this College Friends series:
One of the things I love about Silva Hart books is that the characters and plot are so relatable and real. Love and happily-ever-after wrapped in a believable story.
…insecurity, frustration, understanding, forgiveness, love and passion. A perfect short romance!

Well written, well developed, and will tug on your heart strings. It is quick, engaging, witty, funny, and emotionally deep guaranteed to pull you in from the first page.
Good book, well written!
Want to stay up to date and receive exclusive free extended epilogues?
Join my newsletter!
We value and respect you as our subscriber and will never share or sell your information. You can expect special book promotion deals, giveaways, and juicy insider information plus exclusive free bonus material shared straight to your subscriber page. You can also expect lots of elephants, kitties, and the occasional octopus.
By entering your email address and selecting the subscribe button you are subscribing to the Silva Hart newsletter and agreeing to receive emails and offers from silvahartromance.com. You are also agreeing that you are not offended by kitties, elephants, octopi, or steamy romance.
Please remember to add Silva to your safe senders list. Please also complete the opt in and confirmation process after you subscribe. Remember, you are welcome to unsubscribe and/or renew your subscription at any time.
Thank you and welcome to our community!
~ Sir Silva